Welcome to Leko Systems - Qatar

Personal Patterns brought to you by cutting edge CAD LEKO technology developed by VILAR SOFT LTD. Personal Patterns is a catalogue with more than 500 computerized sewing patterns for any occasions from casual and sport wear to chic and extravagant evening garments.

All our patterns are described as an algorithm in LEKO's unique programming language, and can easily be reconstructed to any other size by changing the key parameters of the body's measurements, thus preserving accuracy and perfect fit.
---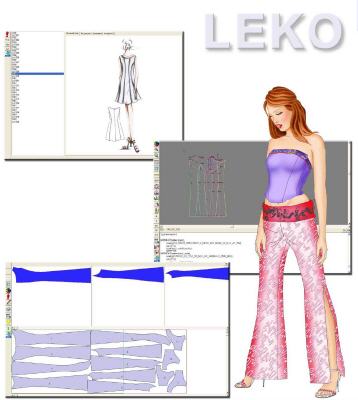 Cad Leko
Cad leko is powerful pattern designing program which come in different package to suite private users, ateliers and manufactures. Read More
---

Fashion Pattern Magazine on CD
Allows to chose the model input, individuals measurement and print a life size pattern with any printer. each CD contains 30-60 models. Click Here to See Product Cataluge.
---

Print your Personal Pattern
you can order you personal pattern by inserting your sizing and sending request to our email, after the payment completed you will receive the file on your mail and printed at home. Order you E-Pattern Click Here